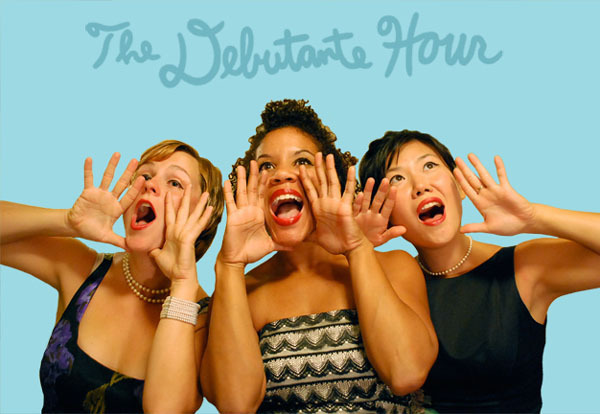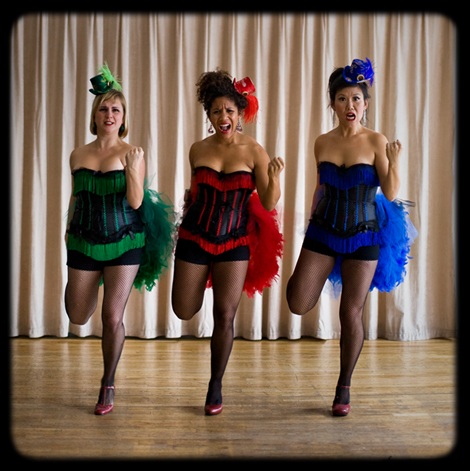 "Ow My Knee!" -- Doing the Nancy Kerrigan Shuffle for the "Follow Me" release show. Costumes by Matt Kessler. Photo by Charles Lavoie.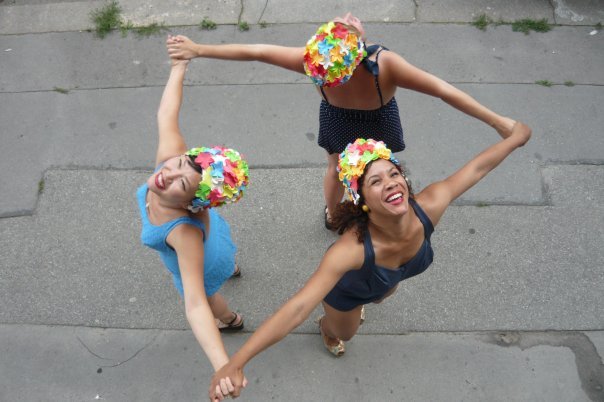 Filming the "Croak Hiss and Sputter" video out a window in Prague.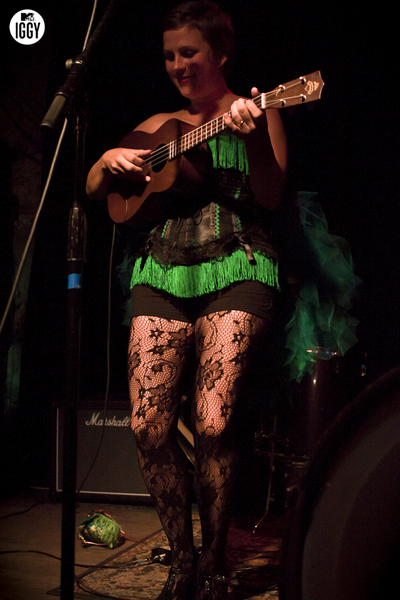 We call her Legs Sonevytsky.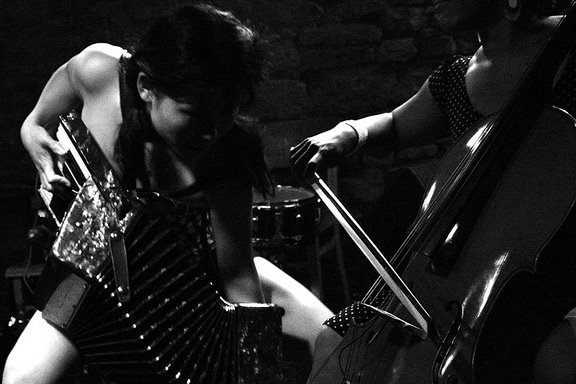 "Devil Song" in Prague.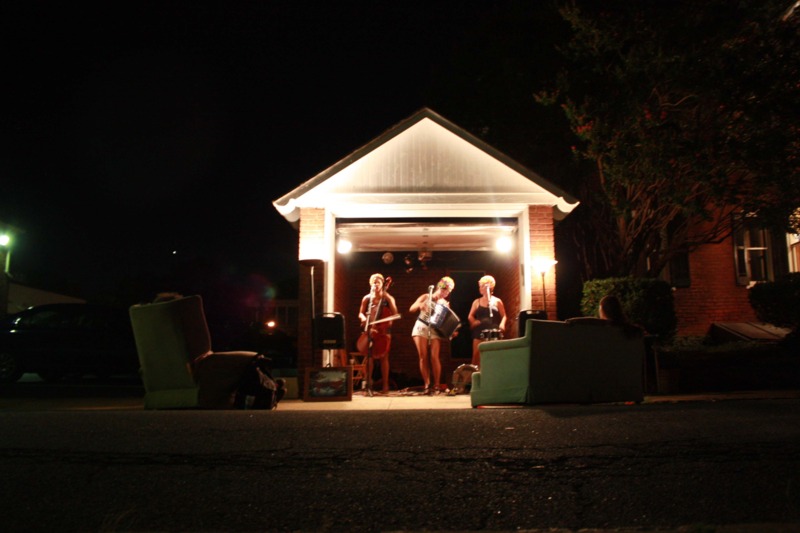 Charlottesville, VA.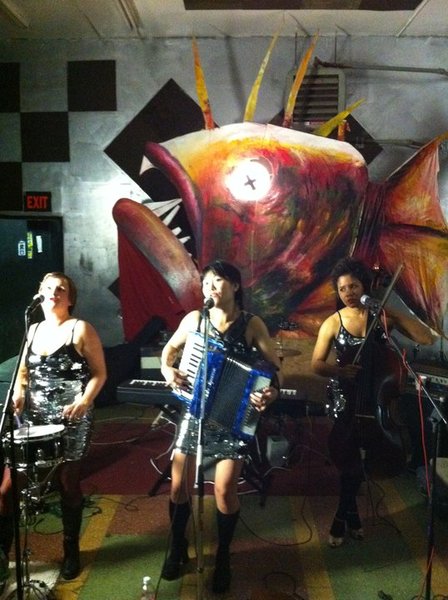 Under a fish in Bushwick.